Terazuya Ryokan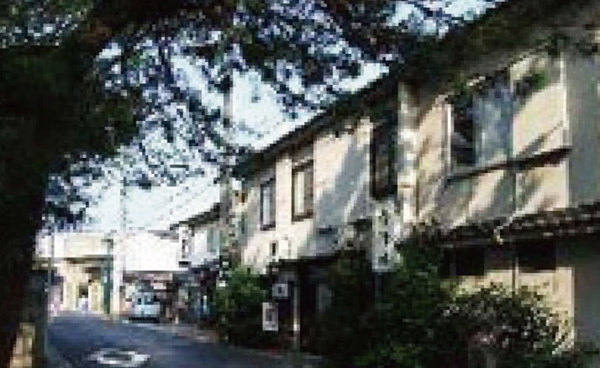 This inn is located near Shirakata Tenmangu Shrine. Enjoy a relaxing stay in a traditional Japanese-style guestroom and savor the healthy and carefully crafted meals.
Address
60-3, Tenjin-machi, Matsue City 690-0064
Green Rich Hotels, Matsue Ekimae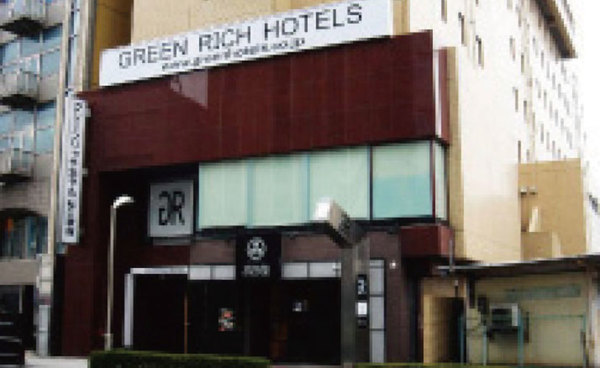 Readily-accessible location, a 2-minute walk from JR Matsue Station and a 1-minute walk from downtown. Wireless LAN is available in all guestrooms. An artificial hot-spring large bath is available for relaxation and quiet time.
Address
493-1, Asahi-machi, Matsue City 690-0003
Yukei-Kohan Suitenkaku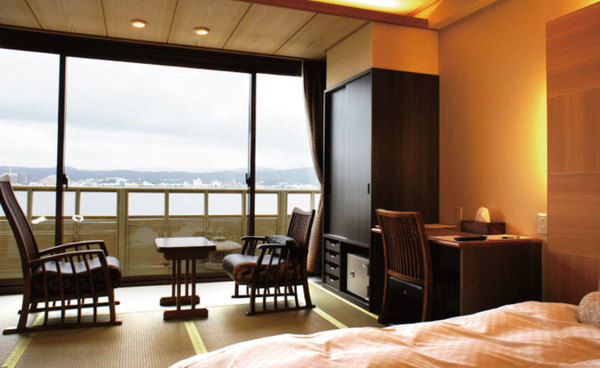 Located on the lakeside of Lake Shinji, this onsen-inn offers some of the most spectacular views of Lake Shinji.

Male and female open-air baths offer a relaxing atmosphere and the 77ºC mineral-rich spring waters relieve fatigue and invigorate body and mind.
Address
39, Chidori-cho, Matsue City 690-0852
Notsu Ryokan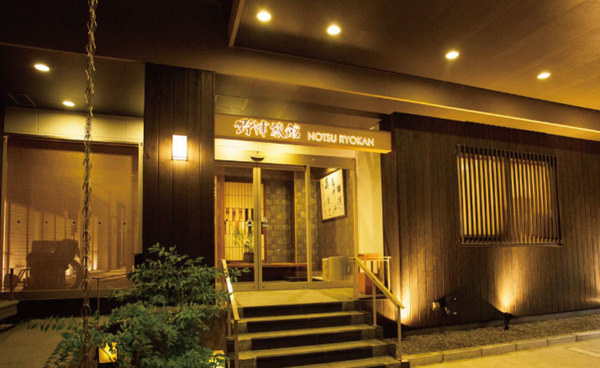 Standing on the banks of the river, Notsu Ryokan offers a panoramic night view of the Ohashi River and Matsue City. The inn welcomes you to experience the warm hospitality of its young proprietress-to-be, two sisters, their staff, and dishes prepared and served by the master chef.
Address
555, Isemiya-cho, Matsue City 690-0006
Hotel Ichibata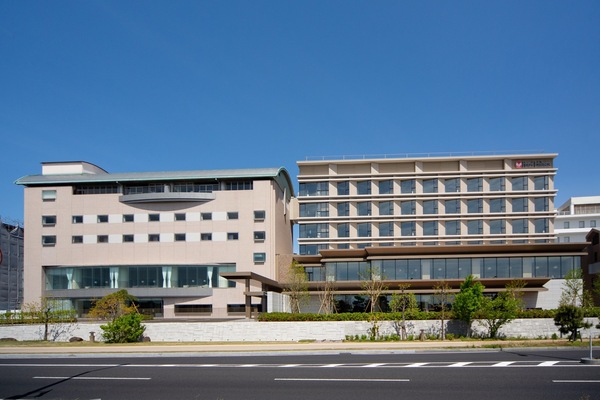 Hotel Ichibata is the hotel that symbolizes Matsue as it stands with an air of quiet calm overlooking the shores of Lake Shinji offering magnificent vistas from its guestrooms and large baths 25 meters above the lake. Hotel Ichibata is also ideally located just a 2-minute walk from "Matsue Shinjiko-Onsen Station."
Address
30, Chidori-cho, Matsue City 690-0852
Okamoto Ryokan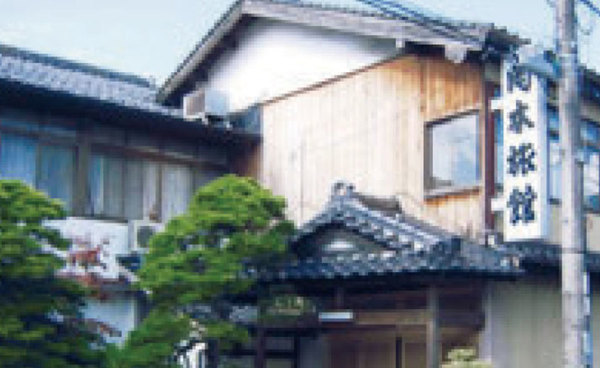 Accommodations ideal for tourist groups and student groups. Recommended as lodgings for training sessions and sporting events and tournaments. The atmosphere is filled with hospitality and guests are never disappointed with the volume of the dishes served. "Goboya" restaurant is also located next door.
Address
153, Nakahara-cho, Matsue City 690-0874
Naniwa Issui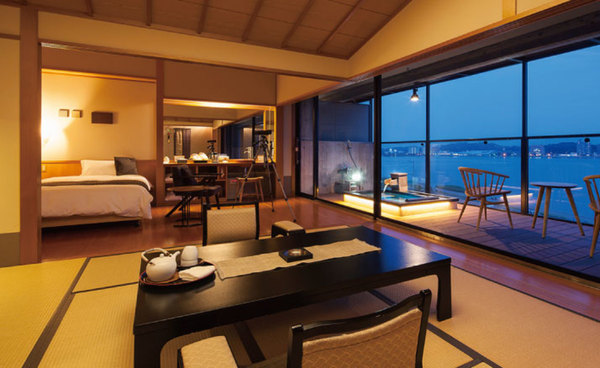 All of our guestrooms offer a view facing the shores of Lake Shinji, so each of our guests can experience the change of the four seasons. After a relaxing and invigorating onsen experience, fully savor the delicacies of the "local cuisine."
Address
63, Chidori-cho, Matsue City 690-0852
Minamikan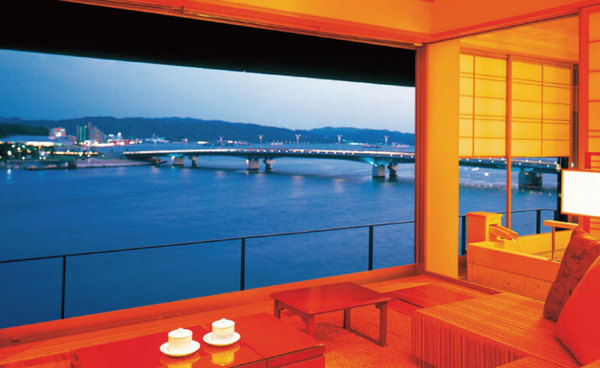 Minamikan, founded in 1888, was once admired and frequented by famous literary figures including Toson Shimazaki and Akiko Yosano.
This is a Japanese-style auberge serving traditional and seasonal dishes, including tai-meshi (sea bream served with rice).
Address
14, Suetsugu-honmachi, Matsue City 690-0843
Ryokan Oosako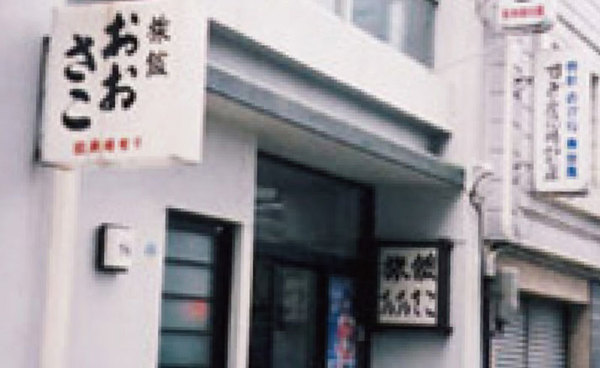 A 4-minute walk from the North Exit of JR Matsue Station. Within walking distance of conveniently located restaurants and convenience stores, and all the city has to offer.
Address
494-3, Asahi-machi, Matsue City 690-0003
Ten Ten Temari
Our onsen-inn offers one of the most specialized and satisfying accommodations you will ever experience and is nearest to the source of a high-temperature and high-quality hot spring.
Tatami-matted flooring covers the inn from wall to wall, offering a premium relaxation space for enjoying the scenery of Lake Shinji while immersing your body in the spring waters.
Address
73, Chidori-cho, Matsue City 690-0852
Ryokan Aoyama
A small relaxing and comfortable inn located near Matsue Castle. Local cuisine and home-style dishes served using only organic vegetables.
Address
25, Horo-machi, Matsue City 690-0886
Matsue Excel Hotel Tokyu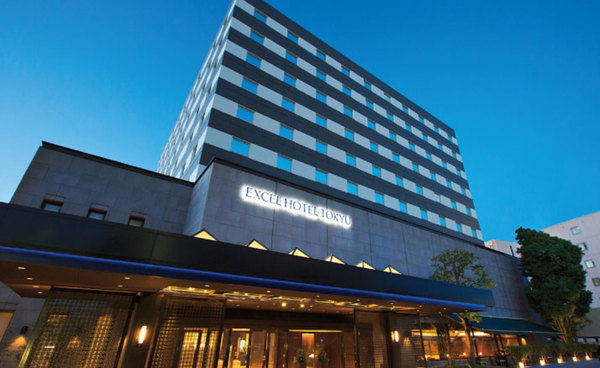 All guestrooms have been renovated and designated as non-smoking rooms. Guests will be welcomed to an atmosphere of "Wa" or a Japanese sense of style that touches the history of Matsue, Izumo, Oki, and Iwami, the localities that established the foundations of Japan as country and nation.
Address
590, Asahi-machi, Matsue City 690-0003
Minshuku Nishimura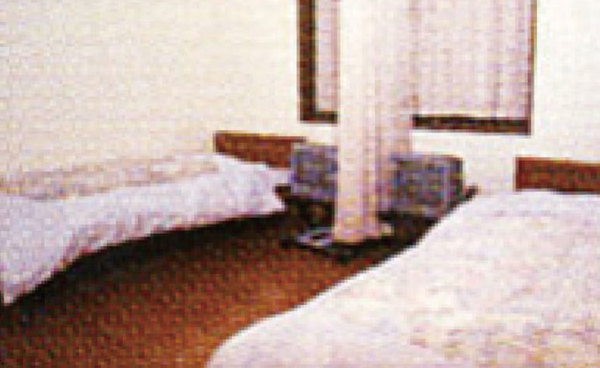 Minshuku Nishimura offers dishes with volume and lots of parking space for guests.
Address
26, Hitsu-cho, Matsue City 690-0863
Ohashikan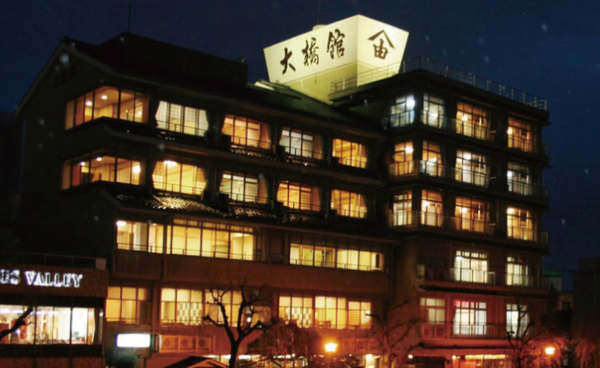 Ohashikan, located in the center of Matsue City and within walking distance of Matsue Castle, offers beautiful views along the Ohashi River. Enjoy traditional cuisine and relax and restore mind and body at Matsue Shinji-ko Onsen, the oldest inn in Matsue.
Address
40, Suetsugu-honmachi, Matsue City 690-0843
Matsuekan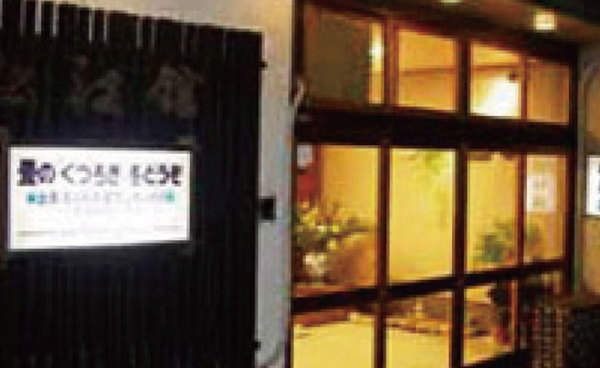 While the hotel is only a 4-minute walk from Matsue Station and offers easy accessibility to transportation, Matsuekan offers a space for retreat and relaxation from downtown. "Unclutter your mind, relax and restore body and spirit in your tatami-matted room."
Address
494-5, Asahi-machi, Matsue City 690-0003
Hotel Yakumo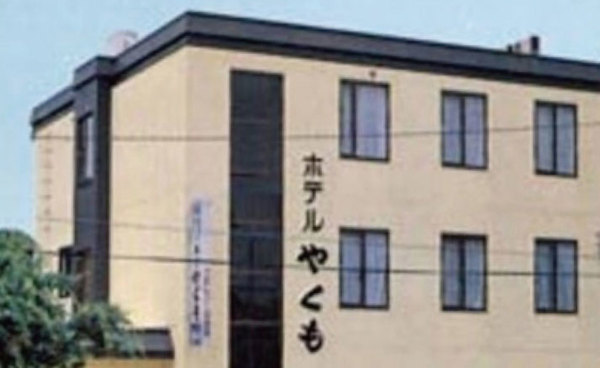 Low-priced inn excellent for when you are on business in the city.
Address
3-10-14, Agenogi, Matsue City 690-0015
Shouheikaku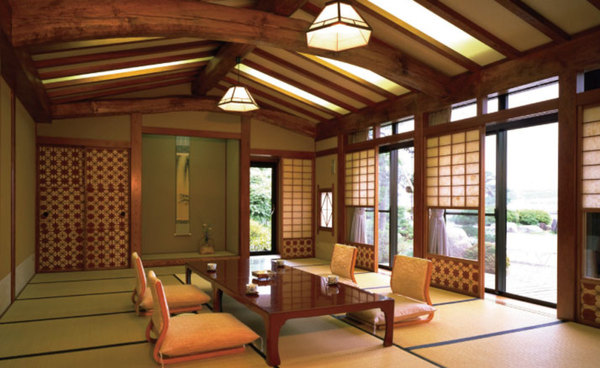 A purely Japanese-style inn located on the lakeside of Lake Shinji. In guestrooms built surrounding a Japanese garden, enjoy the seasonal scenery of Lake Shinji and the uniquely prepared local cuisine.
Address
38, Chidori-cho, Matsue City 690-0852
Matsue New Urban Hotel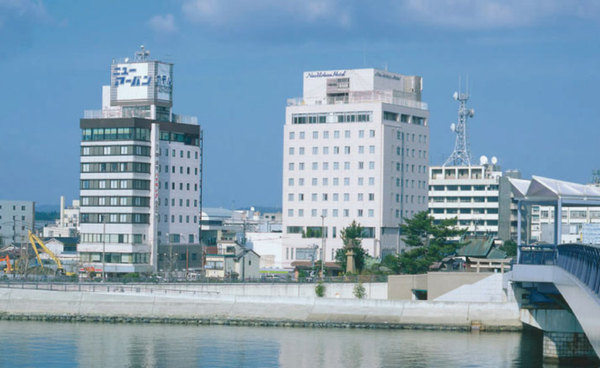 This hotel offers a large hot-spring bath. The view of Lake Shinji as you relax in the bath brings a sense of inner peace and restores the spirit. Free Wi-Fi is available in all guestrooms.
Address
40-1, Nishicha-machi, Matsue City 690-0845